Another Tuesday, another book tag!
Hello and welcome back to my blog! Today I'll be doing The Percy Jackson & Heroes Of Olympus Tag which I saw over at May's Blog.
As y'all may know, I LOVE Rick Riordan's books so I am super excited to do this tag! So without any further ado, lets get straight into the post!
Rules
link to the original creator, may @ forever and everly. (please note that she made the artwork/graphics that I'm using)
match books with the given prompts.
tag however many people as wanted!
copy-paste the rules and list of prompts.
The Tag!
Is anyone even surprised? Ever since I read WE ARE NOT FREE, I have been screaming about it.
If you don't know, WE ARE NOT FREE is a book based on the lives of Japanese-American teenagers in America during the second world war and is the best book I read.
Read it, Please and thank you ;)
What even was this!?! I read this book and it feels as I was destroyed to pieces and built back as whole new person.
The Poppy War is based on the second sino-japanese war and the opium wars and has a lot of heavy content so please note that before you pick it up.
The author was only 21 when she wrote this which amazes me as this is the definition of perfection.
Another one of my favourites that deserves a lot more hype. Like why does it have only 50 REVIEWS ON GOODREADS!?
Flying over water follows Noura, a Syrian immigrant and Jordyn, an American girl who hasn't swum ever since her mom suffered with a miscarriage during one of her meets. Together they fight against prejudice where their friendship stands stronger than anything.
It also has anxiety and PTSD rep!
I saw loads of reviews saying this was overrated and stuff but I did actually liked it!
It certainly wasn't the best but it was fine i guess.
Now if you ask me what this book is about then, well I kinda forgot even tho I read it earlier this year so welp.
Percy Jackson will always be THAT book. It was one of the books that got me into reading and I will never get bored re-reading it.
Everything about it feels home.
I feel like almost everyone has read Percy Jackson which is amazing!
This was an amazing book with an amazing sibling relationship! It was so heartwarming to read about Nishat and Priti's relationship and as to how supportive they were to each other. It clearly portrayed the importance of family in South Asian culture!
Also this was literally my last read and I am already tempted to re-read it lol.
Anyways, read The Henna Wars.
I think this is meant for positive books where you couldn't stop reading so I am going with Cinderella Is Dead!
I literally ~breezed~ through this book and loved it so so much!
Highly recommend this to everyone.
This is literally black queer girls destroying patriarchy so what else do you need in a good book?
This book is definitely one of my favourites (i have like 50 favourite books so) which got me into Historical fiction.
I cannot tell y'all how much of a masterpiece this is. The word-play and the way it got me sobbing was no joke.
It would take me over a thousand words to scream about this so I am going to stop now.
Can I not take all of my books?
Fine I'll take the house of hades as this is another masterpiece. I would be more than happy to read it over and over forever :)
I'd still end up crying over it (for no reason other than the fact that I just love the books), and I'll always be comforted by the characters, story, setting, and magic.
This one I am pretty sure I'll give 5 Stars because it literally sounds and looks like perfection.
My copy of Star Daughter recently arrived and I cannot wait to read it as soon as possible as it is based on hindu mythology!
I mean, any fantasy that's Indian-inspired is ON MY LIST so yeah, you can see me excited for this twin getting separated and one is a street thief and one is a princess YES IT SOUNDS SO GOOD!!!!
I was gonna say These Violent Delights initially but then I released that by the time this post will go live, it would already be out (17th November!)
Anyways, I can be happy to be hit by a brick to read any of the both ;)
I am almost done with this and I totally get the hype!
One of my best friend keeps shouting about this book and now I get it. They Both Die At The End Is indeed amazing!
Cannot wait to find out whether they both ACTUALLY die at the end or not 🤭
I wanted to say Percy Jackson again but that would be kinda repetitive so I am going for May Day instead!
May Day made me laugh so much and I loved Josie's humour so so much. The sass this book had was something I missed ever since I finished the Percy Jackson series and I enjoyed it very much.
This book was just one of my childhood favourites. Even before I was into reading, I really really enjoyed Enid Blyton's reading, and to be honest I still do.
I do wanna finish the adventure series so time soon and I cannot wait to do so! the characters were so fun and the books were super good!
I literally have no such book. Also whats with everyone hating my girl Reyna? Maybe I have bad memory but why does everyone hate her?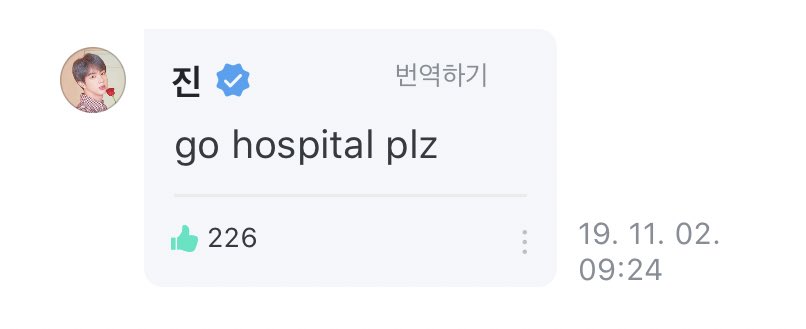 I won't think twice to burn this piece of garbage if I had the chance to.
My question is why does this exist.
Delete youself please 💜
Hands down my favourite contemporary of all time.
The romance was so wholesome that I just went 🥺💜
Highly recommend You Should See Me In Crown if you love f/f romances and the message of following your dreams no matter what (who doesn't?)
Idk who to tag so if you wanna do this tag, please consider yourself tagged <3
Anyways,
Thank you for reading! If you enjoyed this post, don't forget to leave it a like and follow my blog for more!
What's your favourite Percy Jackson book? Are you hyped for the TV Adaptation? Finally #JusticeForPercyJackson! Let me know in the comments!
Till Next Time, Stay Safe!
Signing Off,